National Engineering Research Center navel listing ceremony
"Orange National Engineering Technology Research Center" was founded in 2007, relying on the formation of Gannan Normal university. 2008 upgraded to the provincial engineering technology research center. This is in the agricultural sector of Ganzhou City First National Engineering Technology Research Center, is also the Gannan Normal University the first national research center. The center has carried out early and late maturing breeding new varieties of navel orange and hilly areas, ecological garden technology, ecological pest control technology, navel orange commercial processing technology research and application; Chair of the national science and technology support program, the national "863" project, the National Natural Science Fund Project and other projects of more than 30 set; "orange", "Gannan navel orange" 2 national standards, and led the establishment of the Jiangxi province science and technology innovation strategic alliance of navel orange ", to promote the application of the research results of economic benefits amounted to 160 million yuan; 2011 was awarded by the national Ministry of science and technology" in 11th Five-Year "National Science and technology plan outstanding team award, becoming an important platform to promote national technology navel orange industry development and producing navel orange people to escape from poverty.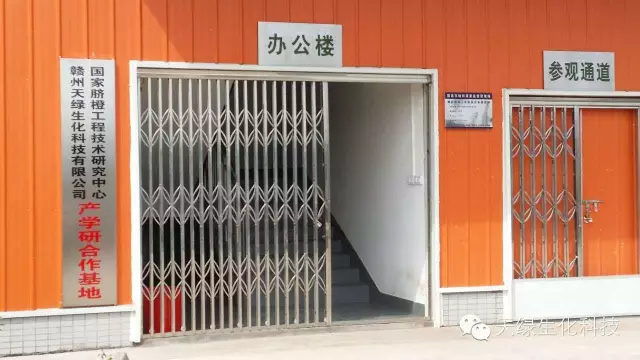 Gannan navel orange is the world's main producing areas, the leading industry is the Gannan navel orange industry. The Ganzhou days green Biochemical Technology Co., Ltd. and national navel orange Engineering Technology Research Center Qiangqiang jointly, will expand the navel orange industry chain. At present, Ganzhou navel deep processing enterprises less, only enterprises are mainly Orange Juice simple deep processing products. I company development and production of navel orange enzyme of bigger and navel orange, pulled navel orange industry chain, improve the navel orange industry added value has important and far-reaching significance.